You may have noticed that 4D number plates are proving to be a popular trend on UK roads and motorways. For many avid car enthusiasts, owning your very own bespoke plate allows your car to make an eye-catching statement and stand out from all the other vehicles.
However, you're probably wondering are they actually legal and do the DVLA and UK law approve of them?
In this blog, we cover what you need to know about 4D number plates.
What are 4D Number Plates? And What Is The Difference Between 3D and 4D Plates?
4D Number plates are the newest style of plates available on the market. They feature shiny, laser-cut acrylic numbers and letters bonded to number plates with strong and durable adhesive. They appear to look thicker and angular which adds a level of depth, creating a distinctive yet premium look to your vehicle.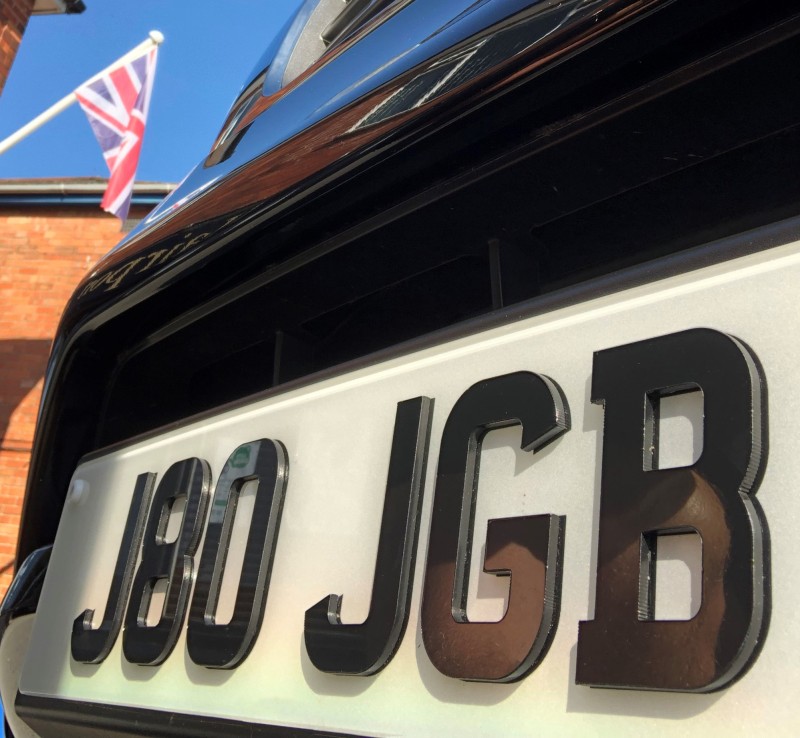 You can customise your number plate further with additional finishes, such as gloss or frosting, to give your bumper a sophisticated touch.
The main difference between 4D and 3D number plates is that 3D plates do not appear to have raised characters.
3D plates are essentially made from gel resin numbers and letters that give the look of a slightly raised appearance, with the assistance of different coloured shading. Therefore, 4D plates are often seen as an upgrade from the 3D plates due to their stylistic differences.
How Much Are 4D Number Plates?
Depending on what type of finish and customisations you want your number plate to have, 4D plates can range in price. We recommend investing in a good-quality plate that is made from resistant materials that will be able to withstand extreme weather conditions.
Are 4D Number Plates Legal in the UK?
With various different styles being available to purchase nowadays, it can be difficult to know what's legal and what's not.
4D number plates are in fact legal when they meet the standards set by the DVLA.
If you're thinking of getting your very own 4D number plate, we'd advise you to follow along with the criteria set by the DVLA to ensure your plate is road legal. The DVLA requires your number plate to have the following requirements:
A backing made of reflective material.
To contain solid black characters on a white or yellow background.
They must be printed in the standard Charles Wright font, with letters being 50mm wide, 79mm tall with a space between them of 11mm.
Number plates must not feature a patterned background, this includes branded logos.
They must have the company name and postcode of the Registered Number Plate Supplier at the bottom centre, and the name of the material manufacturer, as well the British Standard number in the bottom right corner.
The DVLA have enforced these rules in order for plates to be legible for ANPR cameras and motorists during both day and night.
Failure to comply with DVLA specifications means you could be faced with a fine of up to £1,000, and the possibility of police stopping your vehicle along with taking your plate away from you.
That's why at Top Reg we can provide you with our high-quality, unique number plate printing service that adheres to the current government regulations. You can find more information on the up-to-date government regulations by visiting the gov.uk website.
Learn more about our plate printing services that include 4D number plates. Alternatively, if you already own a registration mark, you can order a 4D plate through our standalone service.