Most of the time, the DVLA issues registrations when a new vehicle is sold for the first time. This refers to the number plates you see on the car when it leaves the dealership. This is the standard routine the DVLA take.
These are all part of the millions of registrations issued annually and will bear a code showing the area where it was issued with another code denoting the year in which it was issued (for more info, check out our Guide to UK Vehicle Registration Years).
Although, that's not the only way they do it. In this article, we go through every way the DVLA issues car registrations.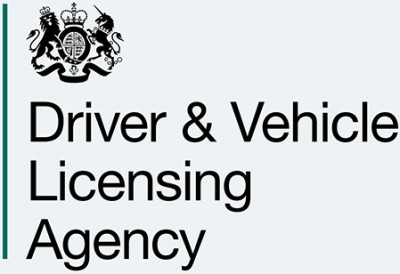 Scheduled DVLA Registration Release
Scheduled twice a year in June and December, the DVLA releases new registration numbers that members of the public and private registrations companies can buy.
During the first month, anyone can purchase a new DVLA plate. Although, some special plates are withheld for auction if deemed valuable (feature names or words), or are taken out of circulation entirely if they feature words or character combinations that are offensive.
Following this initial sale, a large selection of plates is set aside and distributed to car dealers around the UK.
New Vehicles
As previously mentioned, the dealer will register your brand-new vehicle entirely on your behalf. Within 6 weeks of them doing so, you'll receive a V5C registration certificate, also known as your logbook. Your V5C will contain your new registration as well as the taxation history of the vehicle.
If you do not receive your V5C, you will need to contact the DVLA.
You can also register the vehicle yourself with the DVLA if your dealer is unable to do it.
If your vehicle isn't registered with the DVLA, that may be because it's:
brand new
a kit car
imported
been rebuilt or radically altered
an old or classic vehicle
New Heavy Goods Vehicles (HGV)
If you're the owner of a new heavy goods vehicle (HGV), you will need to record its details with the Driver and Vehicle Standards Agency (DVSA). This will ensure you get the right documents – including your registration - and will allow you to book your annual MOT.
Used Vehicles
The process of registering a used vehicle - and being issued a registration – will depend on whether it has a V5C logbook.
Please note that used vehicles must be taxed before they can be used on the road.
Vehicle Has a V5C
If the used vehicle you have bought has a V5C logbook, then the seller can register the vehicle to you online or by post. You will then receive a new V5C logbook that shows you also own the vehicle's current registration.
Vehicle Has No V5C
The DVLA advises that you should not purchase a vehicle that doesn't have a V5C registration certificate.
Although, if you do find yourself in that unfortunate position, you will need to apply for a vehicle registration certificate (form V62).
What Other Ways Are Registrations Released?
DVLA Auctions
The DVLA hold around 4/5 live venue auctions and 5/6 timed auctions each year where they allow members of the public and private registration companies to select and purchase a collection of new registration numbers.
To see what plates will be available at the next timed auction, check out our DVLA Number Plate Auction page.
These special registrations won't be available on the common market as they feature highly sought-after words or names – which means they can sometimes go for very high prices.
For some truly eye-watering prices, check out our list of the World's 10 Most Expensive Number Plates.
Replacement Numbers
In cases where you want to sell or transfer your registration to another vehicle or onto a retention document, the DVLA will automatically issue a replacement number once it has been officially removed. This could be a new number, or most likely the vehicle's original registration.
Does the DVLA Print and Deliver Number Plates?
No, the DVLA do not print and deliver number plates. However, the DVLA will send you a V750 when you first purchase your new personalised registration. This Certificate of Entitlement allows you to put your registration – in the form of a number plate - on your vehicle.
At TopReg, we use specialised plate printing equipment to create both acrylic and 4D number plates. Find out more by visiting our number plate printing service page.